The 4G service makes teleworking as easy as child's play
At last you'll have broadband anywhere you go, and also reliable connectivity outside the office. 4G as a Service – or 4GaaS for short – is a service for an employee's home connection or a travelling employees' connection is. It's an efficient mobile broadband service that's easy to use.  
For one monthly payment, the 4G service includes:

 
Your chosen portable router, i.e. USB modem

 

Broadband Internet access at your preferred speed

 

Normal 50/50 Mbit/s

 

Super 150/50 Mbit/s

 

In-service support

 

Maintenance service with a replacement device

 
The 4G service includes the use of the data communications network in Finland.  
Contact us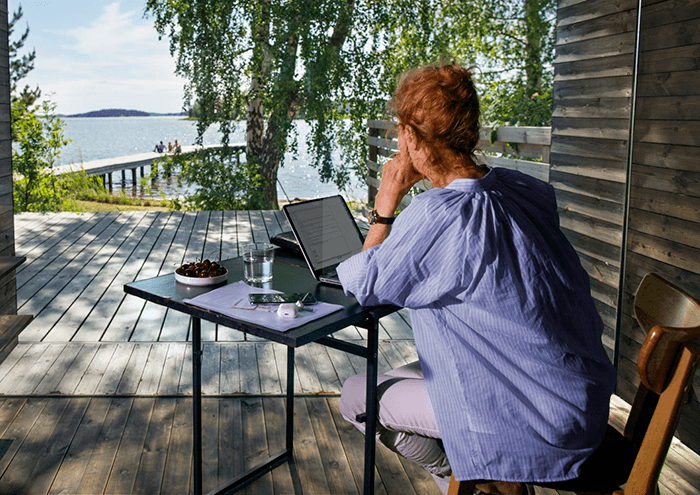 Maintenance is part of the package
What makes 4GaaS such a brilliant service is that the package includes everything, even USB modem maintenance and customer support. If your device gets broken or there are any problems with the service, our customer service staff are always happy to help. When needed, we'll even send you a replacement device the very next working day.
Read More