You walk out of the office with a headache and commute with neck pain. Sound familiar? You could blame your migraine or the crummy hotel room pillows, but most aches and pains result from bad posture during remote work.
Saddle chairs and adjustable tables and screens are familiar to many offices: Looks like the physical therapists' advice about proper posture is starting to sink in. I've instilled the basics of work ergonomics in myself a long time ago: neck and shoulder pain are best kept at bay by exercising and sitting with good posture without tension.
However, your workstation could be built by the book, but that's no use if you spend most of your time working outside the office. Here's the most important point of this post: remote work is becoming more common than ever before, so ergonomics must play a part wherever you work, be it at home, in a coffee shop or outside.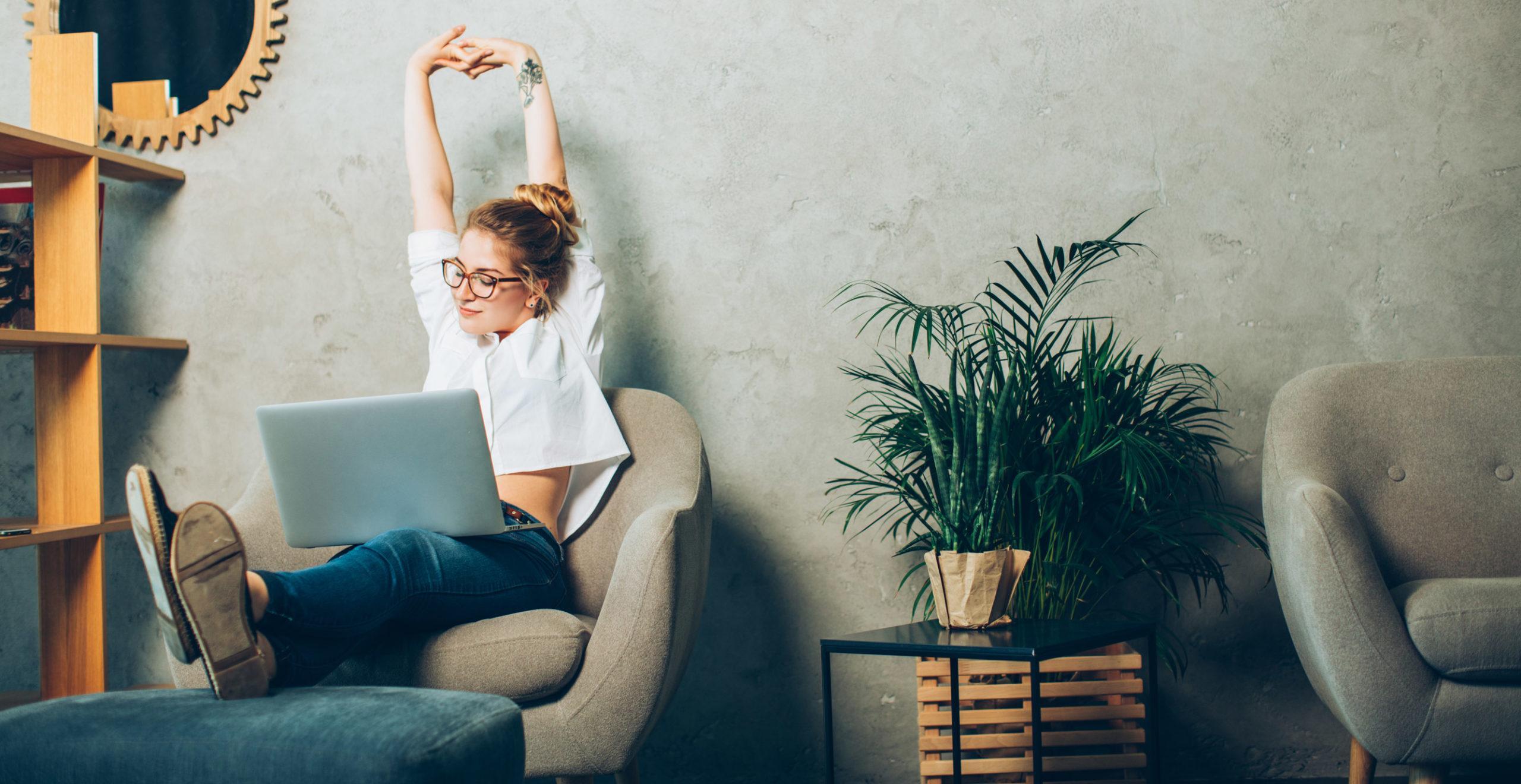 Ergonomics during remote work
I admit having blamed the hotel pillows one time too many, when the cause for my headache is staring at me in the mirror. You don't really think about the strain you put on your body by staring down at your laptop screen or using a traditional mouse.
Experience has taught me to appreciate ergonomics outside the office. I always try to work in front of a large screen and use the RollerMouse. The elongated shape of the mouse means I don't have to reach around my desk, and it's easy to control with my fingertips. Goodbye pain in my shoulders, neck, and elbows!
Being on the move is easier with the right tools
Good ergonomics isn't just about working on your computer: it applies to all devices. Your cell phone and tablet might be irreplaceable, but they can cause problems in the long run. Luckily the selection of phone and tablet accessories is wide. Going around a trade fair is easier when I attach a strap to my iPad. That way, I don't have to carry its weight all day. Getting to my phone in the car is easier with the help of a holder that attaches to my center console. No more digging through the stuff that somehow always appears on the passenger seat.
Bad ergonomics can strain both your body and mind. Even daily yoga won't help if you spend the rest of the day hunched over your computer. I recommend you spend a couple of minutes thinking about proper posture. Here's my checklist to get you started.
Bad ergonomics can strain both your body and mind.
My tips for pain-free remote work:
Sort out your desk and chair. Always find a place where you can sit upright. Remember that despite its name, your laptop shouldn't stay on your lap.
Only have a laptop? Get a separate screen and a proper mouse! Staring down at an angle is sure to cause neck pain, and reaching for the mouse puts unnecessary strain on your shoulder.
Accessorise. If you need your phone or tablet a lot, get a holder or strap to free your hands and save you from holding the devices for long periods of time.
Exercise. An easy workout on your break is still the way to go. So make like Jane Fonda and do those aerobics and stretches. Your body will thank you!